Cheltenham Festival 2022 New Betting Sites & Betting Offers

---
The Cheltenham Festival is simply one of the best week's of the year for horse racing fans. It is the premier event for national hunt racing, with four days of action and a total of 28 races taking place. We see many disciplines here, but one constant remains, the best of the best take each other on.
Often we will see horses avoid each other, or the Irish runners stay at home throughout the season, but at the Cheltenham Festival, the best all come together to give the clashes we have been looking forward to.
Here we look at the upcoming 2022 Cheltenham Festival, the best betting offers to use and some new betting sites who are putting together an excellent Cheltenham Festival betting service.

---
Cheltenham Festival Betting Offers: Free Bets, NRNB, Enhanced Odds & Special Offers
The Cheltenham Festival is just around the corner and horse racing punters up and down the country are very excited about the week ahead. It is a different type of festival for many, who would usually be at the meeting, but in terms of betting, things look as big as ever with some great betting offers available for punters to use.

Cheltenham New Betting Sites 2022
We are seeing many new betting sites hit the market, and when it comes to the big events, they know they have to put together a big service to get noticed. The competition has led to some great offers and promotions from new betting sites, which is only great for punters looking to get a deal.
Cheltenham is known for attracting big betting offers, and the new betting sites out there have to match those to compete. If you are looking for a new betting site ahead of the 2022 Cheltenham Festival, make sure you take advantage of one of the many great betting offers available.
What Cheltenham Betting Offers Are Available?
There are four main types of betting offers for Cheltenham that you want to look out for, all of which are valuable at different times, so look out for them all

Cheltenham Free Bets
We all love a free bet, and there are many out there for the big events, the Cheltenham Festival is no exception. Look out for free bets given to new players who sign up to an account, as well as free bets for regular customers too, the bookmakers generally go all out with offers when it comes to Cheltenham.
Cheltenham Money Back Offers
Another popular Cheltenham Festival offer is a money-back offer. These are usually triggered by different things, such as money back if 2nd or money back if the favourite wins. The key to these is knowing what you need to happen for you to get your money back, and go with something that has a good chance of happening. This will give you a free chance to win funds.
Enhanced Each Way Terms
Each-way betting at the Cheltenham Festival is very popular, with some big fields, especially in the handicaps. Many bookmakers offer enhanced terms here, with additional places paid to customers, meaning a bet with the right bookmaker could be a winner, whereas it would be a loser elsewhere.
Non-Runner No Bet
If you are betting before the day then look out for this. Antepost betting rules state that if your horse doesn't run, you lose your money. However, on the lead up to Cheltenham, some bookmakers offer non-runner no bet, which means if your horse doesn't run, you get your money back, a vital and must-use offer if you see it.

---
Cheltenham daily offers for new and existing customers

The 2022 Cheltenham Festival is upon us, offering four fantastic days of horse racing for fans to enjoy. The week is always regarded as one of the busiest betting weeks of the year and to attract business, bookmakers put some very good offers out there.
If you are looking to bet at the Cheltenham Festival then here are some of the top betting offers you can take advantage of.
MansionBet Faller Insurance
There is nothing worse than seeing your horse travel into contention and then fall. While there is no way of stopping this, with the MansionBet faller insurance offer you can get your money back as a free bet.
Simply place a bet of £5 to win or £5 each way or more and should your horse fall in any one of the 28 Cheltenham races then you will receive your money back as a free bet up to a maximum of £25. This is a great way to get something back when you have an unlucky loser that falls while running, and an offer you can use in every Cheltenham race at the festival.
10Bet Head or Less Money Back
10Bet offer a money-back consolation for those who bet with them and see their horse beaten by a head or less. Watching your selection be beaten by the minimum distance is never easy to watch, but this consolation offer does make things a little easier.
This is an offer that can be claimed up to a maximum of £10 and covers every single horse race that takes place, which means the full Cheltenham Festival is covered by it. You will be given your money back as a free bet when taking advantage of this offer.
One important thing to note is that this is not an offer that is claimed automatically for you, if you want your money back then you have to make a claim yourself. This is done by sending an email to 10Bet, with full details available on their website.
32Red Daily Price Boosts
32Red are perhaps more well-known as being a casino provider but they also have an excellent sportsbook. Inside this, they have a daily horse racing offer that customers can take advantage of, and this is going to be very useful for value hunters at Cheltenham.
They select horses from every race meeting in the UK & Ireland and give them a price boost. You will know these horses as they have an Asterix at the side of their name.
If this is there, it means that the horse is currently being boosted to ensure that 32Red are offering the best price in the industry on this runner. If you are looking for the best value at Cheltenham then price boost offers like this one will help you to get the very best odds out there when you place bets.
Horses will be selected each day, and it is certainly worth checking out 32Red before you bet just to check out their prices.

TonyBet
If you want a bookmaker that gives you a bonus to double your betting bank for the week then this offer from TonyBet is certainly for you. They are offering a 100% matched deposit offer to new players, available up to £200. This means whatever you deposit, TonyBet will match, giving you double the funds to spend at the festival this week.
FansBet
If you want a simple free bet welcome offer then FansBet have this angle covered. It is small and simple, ideal for new players and if you place a £10 bet on their site as a new player, they will give you a £10 free bet token. This means you can have two bets at the festival, two chances of winning, but only pay for one of them.
Sporting Index
The Sporting Index sportsbook has an offer for those who are going to be placing multiple bets, which many people will at the festival. If you open a new account and place 5 x £5 bets on there, you will be given a £25 free bet to spend, ideal if you have a festival banker that you want to put a larger bet on.

---
Bet Types to use at the 2022 Cheltenham Festival
One of the great aspects of betting on horse racing is that you can choose from a wide range of bet types. Whether this is different types of multiples, win and each-way betting or even daily specials, there really is something for everyone.
If you are betting on Cheltenham for the first time, or you want some new advice about how you should be placing your bets, here are some options for you.
Each Way Betting
There are many out there who prefer to bet win only, and there is no right or wrong answer about betting win or each way in horse racing, it is purely personal preference. However, if you are going to bet each way on occasions, then it is at big events such as the Cheltenham Festival where you need to be doing that.
The reason is simple, each way betting at the festival is always full of enhanced place terms for you to use. Many bookmakers will be additional places, some down as far as six or seven places. This all adds to the value you are getting, making the festival the best place for each way wagers.
Should You Stick to Singles?
The Cheltenham Festival is hard, it doesn't matter how good you are as a punter. Finding winners is not easy, and because of that, when you do get a winner, you will often be rewarded with a nice price. If avoiding the favourites, you could easily bet in every race each day, have just one winner per day and end the week in profit.
That is four winners from 28 races, and still making a profit. This is why singles offer the best chance of success, yes, they don't offer the potentially huge returns that a multiple would, but they do offer your best chance of festival profit.
Cheltenham Special Bets
One of the great aspects of the festival is the number of special bets that are out there. These may cover the full festival, or could be split down into days. They are perfect if you have a feeling about particular strong favourites, big trainers or jockeys, as these bets usually revolve around them.
For example, you may see special bets putting together three or four 'Cheltenham Bankers', or bets on how many winners a particular jockey or trainer will have. These fun markets don't really appeal anywhere else, and often involve things that we all have strong opinions about, so are good to find and use.
Cheltenham Multiple Bets
If you are going to place multiple bets at the festival, try and go with something that gives you a return for having one or two winners. This is not really the place for accumulators, but a better option here for multiple players would be a lucky 15 or yankee bet. These give you the chance to win huge sums, but also offer pay outs for one winner or more (lucky 15) and two winners or more (Yankee).
---
Cheltenham Festival FAQ
---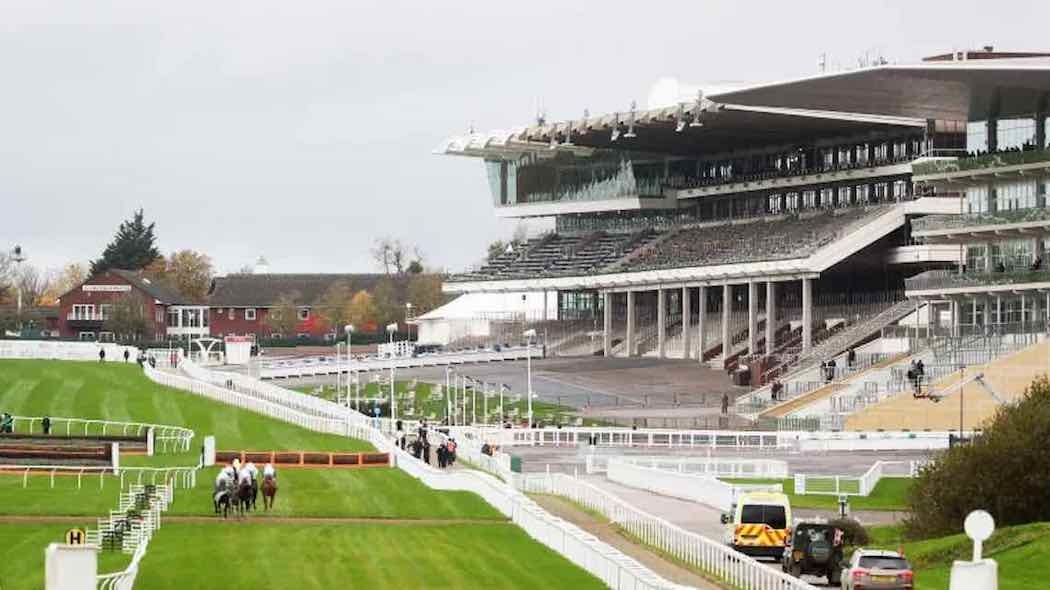 ---