Squad Value World Cup
---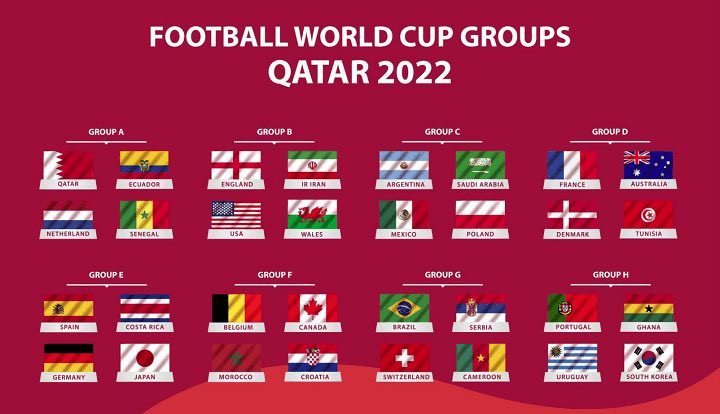 With the Qatar World Cup less than one month away, football betting fans around the world are now making their final preparations - weighing up bets such as Group stage Accas, Top Tournament Scorer, and of course Outright Winner.
There are many factors to consider when assessing the markets - FIFA World Rankings, the current form of the sides, historical tournament records, and much more besides. One area which is possibly less explored however is the total value of the squads heading to the tournament.
Evidence suggests that total squad value is an accurate performance predictor in the Premier League. With that in mind, we plotted the route through the coming World Cup, solely using the squad values of the 32 nations to determine success.
To avoid any spoilers, the complete list of squad values according to data presented by NewBettingSites.uk is included at the end of this piece. But without further ado, let's work through the tournament, beginning with the Group Stages.
Group Stage Squad Value Predicted Standings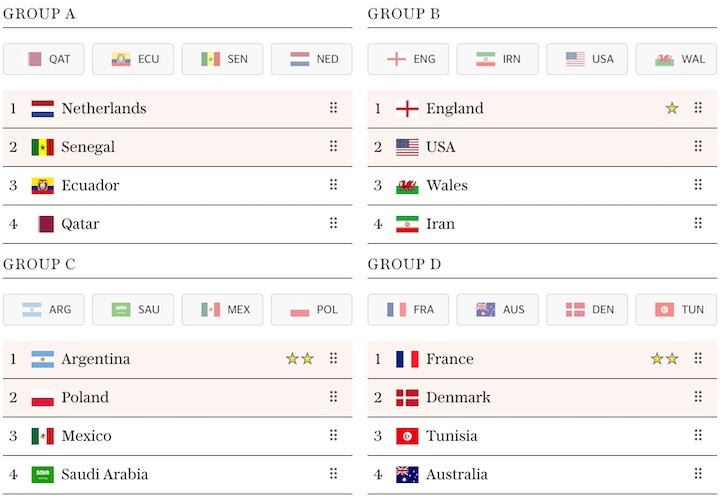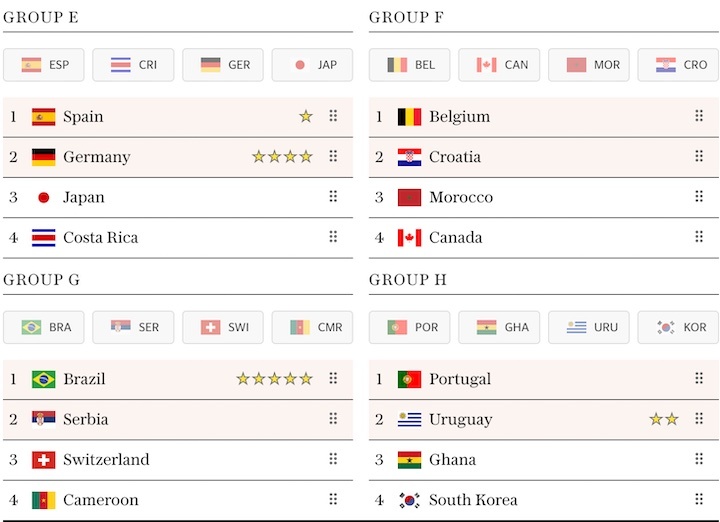 Group A Group B Winners Netherlands Winners England Qualified Senegal Qualified USA Eliminated Ecuador Eliminated Wales Eliminated Qatar Eliminated Iran Group C Group D Winners Argentina Winners France Qualified Poland Qualified Denmark Eliminated Mexico Eliminated Tunisia Eliminated Saudi Arabia Eliminated Australia Group E Group F Winners Spain Winners Belgium Qualified Germany Qualified Croatia Eliminated Japan Eliminated Morocco Eliminated Costa Rica Eliminated Canada Group G Group H Winners Brazil Winners Portugal Qualified Serbia Qualified Uruguay Eliminated Switzerland Eliminated Ghana Eliminated Cameroon Eliminated South Korea
Not too many surprises there, with the betting favourites coming out on top in all eight groups. The most notable results come in Group B where the USA qualify at the main expense of Wales, and in Group G where Serbia nudge out Switzerland for second spot.
Squad Value Knockout Stage Predictions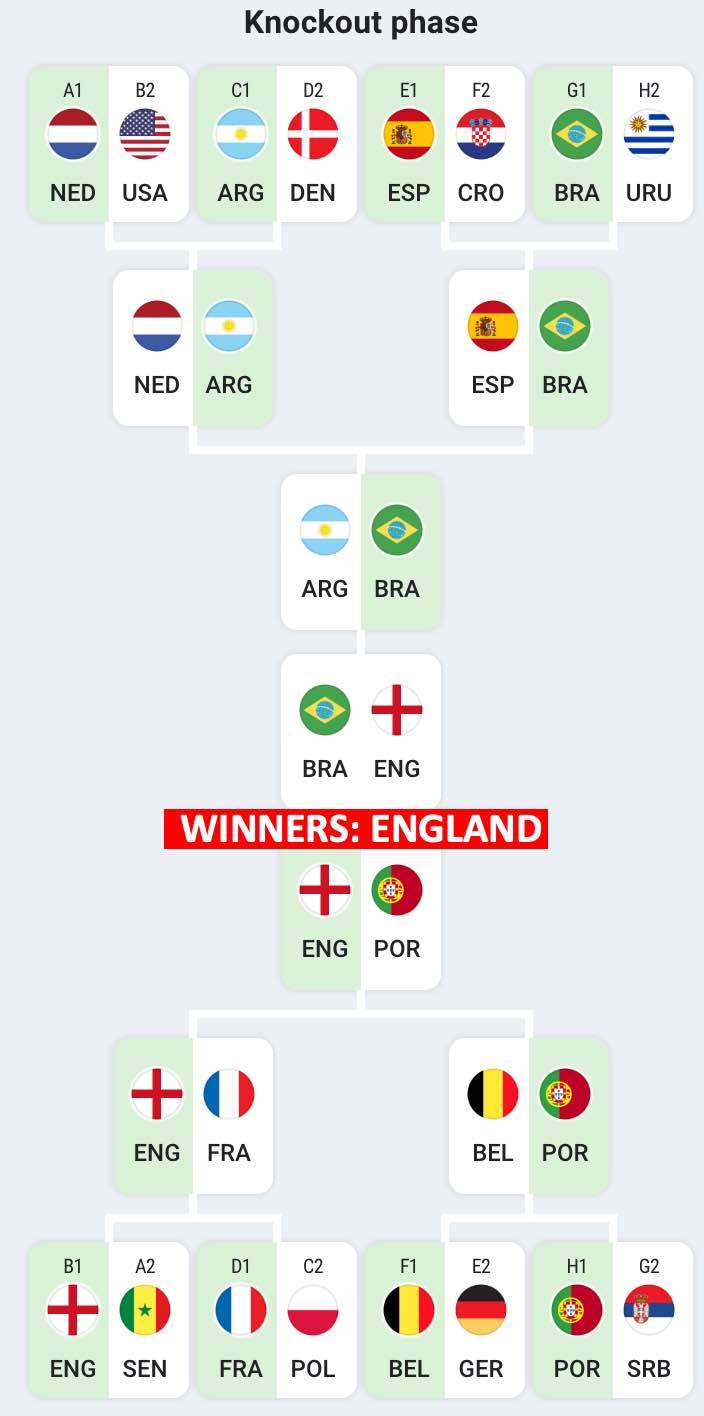 Last 16 Quarter Finals Semi-Final and Final Quarter Finals Last 16 Winners Group A Netherlands Spain Winners Group E vs vs Runners-Up Group B USA Croatia Runners-Up Group F Netherlands Semi-Final Spain vs Argentina vs Brazil vs Winners Group C Argentina Argentina Brazil Brazil Winners Group G vs WORLD CUP FINAL vs Runners-Up Group D Denmark Brazil Uruguay Runners-Up Group H Vs England Winners Group D France Belgium Winners Group F vs WINNERS: ENGLAND vs Runners-Up Group C Poland Germany Runners-Up Group E France Germany vs England vs Portugal vs Winners Group B England England Semi-Final Portugal Portugal Winners Group H vs vs Runners-Up Group A Senegal Serbia Runners-Up Group G
And there you have it. If FIFA 2022 accurately follows the squad value prediction model, Gareth Southgate's Three Lions will be celebrating a first major tournament success since 1966! We will believe it when we see it, but whatever the case we look set to be in for a winter of truly mouth-watering clashes.
Squad Value - Betting Suggestions
Whilst much of the draw pans out as most punters would expect, the prediction model does appear to have thrown up a few value bet suggestions. Those willing to place their faith in the Squad Value method may wish to consider the following.
England to win the tournament – Available to back at around 7/1
Brazil vs England Final – Available to back at around 20/1
Portugal to reach the Semi-Finals – Available to back at around 3/1
USA to Qualify from Group B – Available to back at around 11/10
Poland to Qualify from Group C – Available to back at around 11/10
Brazil – Serbia Group G Straight Forecast – Available to back at around 9/4
Complete Table of Squad Values
You might also be interested in:
Qatar 2022: England's Goalkeeping Battle