Can You Get Cash Out With Your Mobile Betting Site?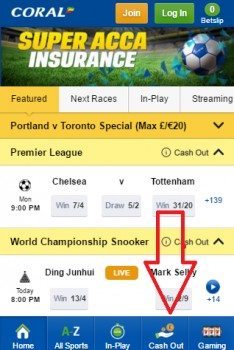 Cash Out is here to stay, with Euro 2016 effectively becoming the first major football tournament where customers will be cashing out winning and losing bets on their mobile betting device in high volumes.
Cash Out is a quirky feature in some respects. Bookmakers offer it to give customers more flexibility when it comes to their online bets. But it often gives customers a dilemma after they have used their judgement to back a particular selection before settling down to watch the action.
Even so, for those of us that like placing football accumulator bets on a mobile device, then the Cash Out facility is pretty significant. If a betting customer makes ten selections for Euro 2016 matches and nine have won, then it's clearly very useful to have the Cash Out value as an option.
Bookmakers such as bet365 will offer Cash Out on virtually every betting market. There's also something called Partial Cash Out which means that you can have your cake and eat it by simply taking your original stake back and hoping to enjoy some profit with the remainder.