What is a 57 Heinz bet?
---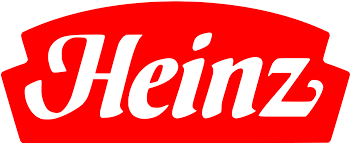 There are many different ways that you can place a bet. One of these is called a Heinz bet, and is very popular among horse racing and football.
By choosing to place a Heinz bet, you are placing 57 different bets on six different selections. Therefore, a £1 win Heinz bet would cost £57 in total.
The 57 bet consists of 15 doubles, 20 trebles, 15 four-fold accumulators, 6 five-fold accumulators, and 1 six-fold accumulator.
If you are to have any kind of return, then you need to win at least two of your six selections.
That doesn't mean you're going to see profit though. Usually, you will only gain profit when you win four or more selections. However, this depends entirely on the prices of each bet.
Why is it called a Heinz bet?
Strangely, the bet takes its name from the '57 varieties' slogan that we often see on Heinz products. Founder Henry J Heinz believed the number 57 to be very lucky.
Why make a Heinz bet?
It's especially appealing to punters because of the large potential returns. It's also popular among gamblers who are often let down by one or two selections on their accumulators. The Heinz bet will usually secure a profit if you get four selections correct.
Putting it simply, a Heinz bet will increase the chances of a return. You may only have to get two selections correct to break even, meaning you're less likely to lose any money.
One disadvantage, however, is the higher stake that it requires. It's best to consider whether you're bet is going to be worth it beforehand.
Can you place an each way Heinz?
Yes, you can. But, being as a Heinz bet consists of 57 bets, an each way will be 114 bets – meaning even more money staked. A £1 Heinz bet each way would equal £114.
It's advised to perhaps pick selections at slightly longer prices. This will ensure that you see a decent profit if all your selections are placed.
What's the difference between a Heinz and a Lucky 63?
A Heinz bet and a Lucky 63 are very similar in that they both feature six selections.
However, there is a key difference. A Lucky 63 has 63 bets instead of 57. It features all the bets a Heinz does, but with an additional six singles.
Summary
To conclude, a Heinz bet is 57 bets that are spread over six selections. It consists of 15 doubles, 20 trebles, 15 four-fold accumulators, six five-fold accumulators, and one six-fold accumulator. There's always a great chance of getting a return using this type of bet. However, it will require a much higher stake than your average accumulator. If you find that you're always being let down by one or two selections every week, then this is the right bet for you.