Does Your Mobile Betting Site Pay Out Quickly?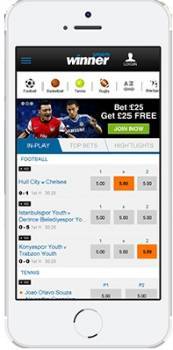 There are two things to consider when it comes to receiving winnings. The first comes down to how quickly a betting market is settled. So at the end of a football match, how long does it typically take for a mobile bookmaker to settle all bets and return the winnings to your account?
This can vary between those online mobile bookies that settle a market literally minutes after an event and those that drag their heels. This isn't just important when it comes to withdrawing money from your mobile betting account but also for repeat betting purposes on other events.
However, the second strand of being paid out quickly by a mobile betting site is whether it takes longer for the money to hit your bank account. Making a withdrawal from your mobile betting account does not mean that you receive the money instantly and there is usually a window where you can actually reverse a withdrawal should you wish to continue betting.
Many mobile betting customers now use PayPal to make their transactions and this is often a quicker way to get your winnings than through using a debit card linked to a current account.
Some bookmakers will return money to PayPal accounts within a matter of hours and then withdrawing money from PayPal to a bank account can also be a same-day transaction.
While every bookmaker promoted on this website has been reviewed and will make sure you are treated fairly as a customer, it's important to use your own judgement to establish which of these operators have the best mobile betting sites and app for your betting purposes.
The last thing to consider is that some operators will offer a mobile betting welcome bonus which is in addition to their new customer offer. So you might get a free bet for simply trialling out a mobile betting site and that's the ideal way to get cracking and see whether a bookmaker has a mobile betting website that you can use on a consistent basis.