Who Can Win the World Cup Golden Boot?
---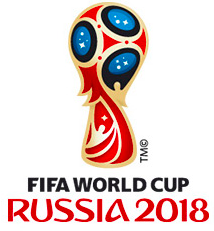 The golden boot award is one of the most exciting parts of the World Cup for fans. This is who scores the most goals in the tournament, and a great market to get involved in from a betting point of view. Whether you want to go for the favourites, or look elsewhere for a lively outsider the choice is yours. Here we take a look at the front runners and those you need to keep an eye on as the tournament begins.

Timo Werner – Germany
The German forward looks sure to get a lot of chances, with a whole host of creative individuals in behind him. Werner doesn't have much competition for goals, he has a lot of players who like to create, and he can take advantage of that. One thing you should look out for when choosing your potential golden boot winner is someone who is going to play a lot of games. Werner is first choice for the Germans, and they look set to reach at least the quarter finals, probably further, so he will have chance to score goals.
Neymar – Brazil
While Neymar has a lot of other players around him who like to score goals, he is sure to get chances in this very exciting, and attacking Brazilian team. Fitness may be an issue, and that could prevent him from taking full part in the group games, so if you are backing Neymar then you may want to check his status before doing so. There is no doubting he has the talent to score goals for fun in Russia, but will he get the same amount of opportunities as other players, with fitness question marks and others in the team trying to get on the scoresheet?
Romelu Lukaku – Belgium
If Lukaku can get some confidence behind him then he has a great chance of being the golden boot winner this summer. There is no doubt that this Belgian team should be considered lively outsiders, and they have been given an ideal draw in the group stages to allow Lukaku onto the scoresheet. They face Tunisia and Panama in their first two games, and then take on England, a team Lukaku will be looking to do well against. He scored twice in his final warm up game, and could hit the ground running with two favourable games.
Harry Kane – England
Those looking to back a home favourite will be looking at Harry Kane, but the Spurs front man does look to have a chance of scoring a few goals this summer. He is in exactly the same position as Romelu Lukaku with his group games, and should find the net at least once against Tunisia and Panama. Having said that, it wouldn't be a surprise to see Kane score multiple goals in those games, and up against Tottenham team mates when he lines up against Belgium, he will be desperate to put one in the net. England may not play more than four or five games this summer, but Kane will have favourable matchups in every one of those games.