The best England XI selected between 1996 and 2016
We pick an England team from players that have featured for the Three Lions in the past twenty years
It's been twenty years since Euro 96 where England either spawned their way to the semi-final or were cruelly denied an overall victory depending on which school of thought you select.
There were certainly some decent players in that particular squad although there have been plenty more in the following twenty years, giving us the difficult job of selecting eleven players!
GK: David Seaman
Seaman made 75 appearances for England and that spanned a fifteen-year period starting in 1988. At Euro 96, the Arsenal stopper famously kept out a Gary McAllister penalty, while his heroics in a quarter-final shoot-out against Spain helped England reached the semi-final stage.
Seaman was a man mountain at 6ft 3in, with the Yorkshireman surprisingly agile for someone who had his frame. He has total command of his penalty area and exuded a calmness which helped him form a brilliant bond with Tony Adams.
RB: Gary Neville
Bit of a no-brainer to include Neville considering there has been a real dearth of right-backs since Gary hung up his boots. Glen Johnson never really shone at international level, while Kyle Walker and Nathaniel Clyne are yet to prove themselves.
Neville was always as good a defender as he was at going forward, with the Manchester United defender making 85 appearances for his country. Despite once claiming that turning out for England was a "waste of time", there has been no better right-back in the past twenty years.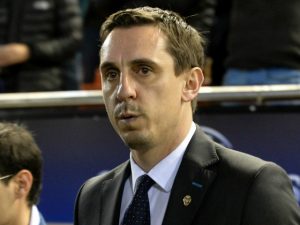 CB: Rio Ferdinand
The first central defender to make our England XI of the past twenty years, with Rio simply being an all-round brilliant centre-half. He broke on to the scene at West Ham before thriving at Leeds United and then establishing himself at Manchester United where he matured under Sir Alex Ferguson.
Ferdinand was named in four consecutive World Cup squads although he was too young to feature in 1998 and injury prevented him from playing in 2010.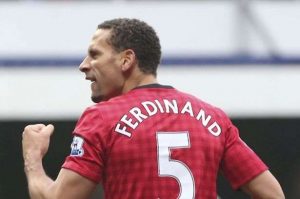 CB: John Terry
It's tough to call the second player in this position and honourable mentions go to Tony Adams and Sol Campbell. However, Terry was always a leader for England and also a left-sided centre-half which is a rare commodity at the highest level.
Mr Chelsea might never have been popular with fans of other clubs although they were always happy to see this tough-tackling player in the team, especially when he came up and scored from set pieces.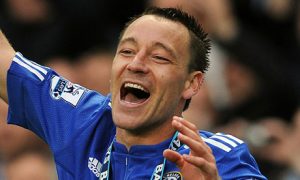 LB: Ashley Cole
Stuart Pearce gets marginally trumped by Cole, with the former Arsenal and Chelsea defender always a horrible opponent to play against. He had pace to cope with tricky wingers and his tackling was accurate and full-blooded.
Cole never gave the impression of enjoying international duty but he was ultra-reliable until Roy Hodgson left him out of the 2014 World Cup squad following most of a season spent on the Chelsea sidelines.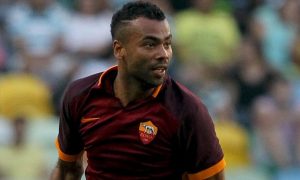 MID: Steven Gerrard
Gerrard's England career will always be tinged with regret, although the Liverpool man is still one of the best to feature in a Three Lions shirt over the past twenty years.
Gerrard had everything you could want from a midfielder. His range of passing made him truly superlative, while he could score goals from range and drive a team forward singlehandedly.
His will to win eventually earned him the England captaincy when John Terry stopped playing international football, although his final cap was earned against Costa Rica during the ill-fated 2014 World Cup campaign.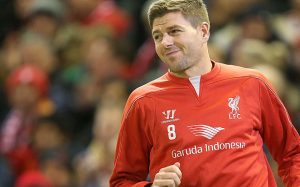 MID: Paul Gascoigne
Gazza was a legendary player in an England shirt. The 1990 World Cup campaign saw him announce his football genius to the world, even if everyone mostly remembers the tears that came after a yellow card against Germany meant a potential suspension that never materialised.
Gascoigne often failed to control his emotions, although he clearly loved to represent his country and scored one of the greatest goals in England history to help beat Scotland at Euro 96. Just days earlier, he'd been part of a group that had drunk the bar dry in Asia before smashing up a plane.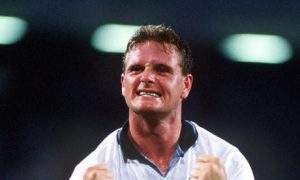 MID: Paul Scholes
The amazing players just keep coming! Scholes was a world-class performer who was perhaps a little understated in an England shirt although his quality was undeniable. Operating as an attacking midfielder, he could score plenty of goals and his passing was first-rate.
Scholes' biggest weakness was an inability to tackle which earned him red cards in the process, while he was prompt to retire from international football citing the desire to operate for Manchester United as a deciding factor.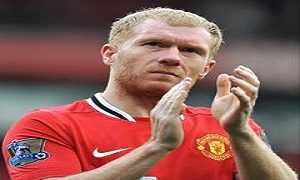 MID: David Beckham
What's not to like about someone who worked tirelessly to ensure England had a dead-ball deliverer of the highest order. Beckham was a wizard with that right foot of his, with the former Three Lions skipper scoring particularly crucial goals against Greece and Argentina in his career.
Beckham was taken for granted while he played for England although the country haven't had someone that good from set pieces since he hung up his boots.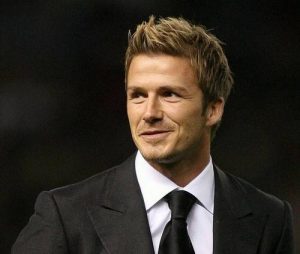 ATT: Alan Shearer
Impossible to leave out the man who is Alan Shearer. Amazingly, he came into Euro 96 having failed to score in his previous four matches for England, although goals against Switzerland, Scotland and Germany vindicated Terry Venables' decision to stick with the Blackburn forward.
Shearer was strong, powerful and robust. He could score tap-ins, headers and long-range efforts which made him a nightmare for defenders to play against. He was a fantastic leader of the line and would make most XI's when it comes to England fans.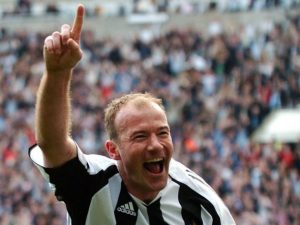 ATT: Wayne Rooney
Michael Owen has obviously lit up many a stage for England, although Rooney gets the nod considering he's been carrying the can for his country through several tournaments when there's previously been a scarcity of options.
The Manchester United forward has been described by Jose Mourinho as "the best England player of the past ten years" and it's hard to disagree with that statement apart from factoring in Steven Gerrard.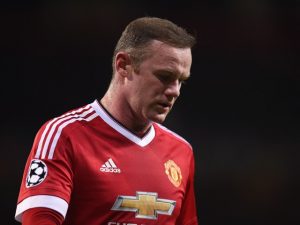 Rooney will potentially play in his final major tournament when it comes to Euro 2016, with the forward likely to drop deeper than centre forward and play in the attacking midfield diamond role. Fans will hope he can drive the team forward one final time before concentrating on his Manchester United career.