2016 ATP FRENCH OPEN BETTING PREVIEW
Will Novak Djokovic finally becoming the King of Clay at Roland Garros?
It's surely a matter of "when" and not "if" Novak Djokovic wins a French Open title during his illustrious career. Indeed, the 28-year-old still has enough time on his side to land multiple crowns at Roland Garros although 2016 is where the player would ideally like his reign to start.
Several near-misses in Paris for the Serbian means that an absence of a French Open title has become a monkey for the rather straight and long back of a number one who has racked up six Australian Open championships, not to mention three Wimbledon triumphs and two US Open titles.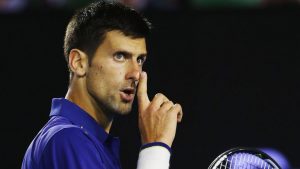 The signs are looking good for Novak
It's taken Djokovic a little while to find his feet on clay this year, although his Madrid Open success has established him once more as "the player to beat" on clay this season despite Rafael Nadal showing signs of his former self.
Djoker was surprisingly dumped out of the Monte Carlo Masters at the first round stage, although he has now found a level on clay which could see him triumph at Roland Garros, even if Andy Murray took him to three sets in the final.
The bottom line is that Novak has won five titles already this year including the Australian Open, with just two defeats occurring in thirty-five singles matches and that is a staggering achievement for someone who seems to be improving despite already wowing the tennis world with his achievements to date.
The bookies are taking few chances with Djokovic's odds to win the 2016 French Open and the Serbian is now trading at 1.80 to land a first Roland Garros title, with Novak surprisingly beaten in the final by Stanislas Wawrinka last year.
Who can beat Djokovic this time around?
Wawrinka played an absolute blinder at the 2015 renewal, with the Swiss flying under the radar before producing the tennis of his life to beat Djokovic in four sets. The world number one had no answer to Stan's blistering forehand and left the court bemused that he'd done the supposed hard work of getting to the final before that onslaught.
In the quarter finals, Novak had crushed Nadal and that doesn't bode well for the former King of Clay this time around. The man from Manacor has previously dominated at the French Open with nine titles and it was only two years ago that he defeated Djokovic in the final.
However, the way in which the Spaniard was dismantled at Roland Garros last year was stunning and it's clear that Nadal will never return to the sort of form which saw him practically invincible on the clay court.
Rafa was recently beaten by Andy Murray at the Madrid Masters and perhaps it's the Brit who could produce a "Wawrinka" this year and keep that elusive first French Open title at arm's length for the Djoker.
Can Andy Murray win the mental battle against Nole?
It was a ding-dong battle between the pair at the Madrid Masters, with Murray once again illustrating that his clay court game has vastly improved compared to five years ago when he struggled a great deal more on this surface.
"When you play against the best players, you are probably not going to win every single time," said Murray. "But you want to make the matches extremely difficult for them: physically and mentally, so it's not comfortable. So I think at least today I did that, but unfortunately didn't get the win.
"It's been a positive week for me this week overall- a few years ago I wouldn't have thought I'd be winning against Rafa and then pushing Novak this close on a clay court."
After losing the first set of Sunday's final, the Brit then produced a first-class response which saw him take the second set 6-3 and it was a close-run thing in the early stages of the decider before Djokovic won some key points and edged out his old adversary 6-3.
Indeed, Annabel Croft felt as though Murray has a game on clay to pose a threat to anyone this year, although she raised doubts over whether he can beat Djokovic over five sets if the mental battle over three sets was lost.
She told Sky Sports: "When you watch Novak, he is so incredibly balanced on a tennis court and he has such incredible precision and depth in terms of his ground strokes that is it very difficult to get him off balance and make him uncomfortable.
"Novak stays so calm. He is very Zen-like out there and it is very difficult to get into his head psychologically. He just doesn't give anything away. Once again, I feel that psychologically, he definitely has the edge.
"That's what he does: he takes the legs and lungs out of a lot of opponents. He didn't take the legs and lungs out of Andy today, but psychologically he starts to eat into you when he is winning some of those longer rallies."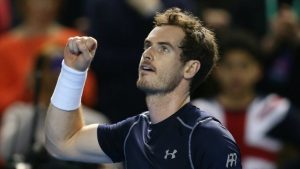 How do the bookmakers see the French Open men's singles?
Surprisingly, Nadal is still deemed as the biggest threat to the potential hegemony of Djokovic in 2016. The Spaniard trades at around the 3/1 mark although he simply doesn't have the game of old and some firms are now taking him on with their quote of 7/2.
Andy Murray is trading at 10/1 and has a strange situation in that he's parted company with Amelie Mauresmo just a couple of weeks before arriving in Paris to compete at Roland Garros.
But some will regard the 8/11 about Djokovic as buying money and the fact that the Grand Slam format is five sets actually strengthens the Serbian's chances considering that he is the master of the long game.
The Monte Carlo Masters caught the world number cold but it's clear that he wasn't playing high-intensity tennis at an early stage of the clay court season and now lines up in Paris with the perfect preparation after winning the Madrid Masters.
Victory over Murray in the final will have given him a psychological edge should the pair meet again, with Djokovic winning a five-set semi-final twelve months ago. What are the chances of a repeat?
We've barely mentioned Stan Wawrinka, last season's surprise winner and perhaps we'll see those lucky red and white shorts in evidence again. The Swiss has had a halted preparation to life on the orange surface, although odds of 10/1 suggest that the bookies aren't taking him lightly and he could go deep in the tournament.
Beyond the "top four" in the betting, there doesn't look anyone else capable of winning the 2016 French Open. Roger Federer is more likely to be an early casualty than someone who contends at odds of 33/1 and Kei Nishikori is unable to live with the top players if his recent performance against Djokovic is any evidence.
What are the best bets at Roland Garros?
Much might depend on the draw for the men's singles although it could be worth a play on Djokovic to meet Murray in the final of the 2016 renewal should the pair be drawn in opposite halves.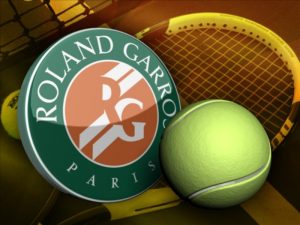 The Brit genuinely looks like more of a contender against the Serbian than anyone else – that's unless Wawrinka can rediscover the sort of form that saw him blitz the opposition in Paris last time.
The Swiss has failed to beat a top ten opponent this year and is only 4-4 since triumphing in Dubai at the start of the year, although Wawrinka was not brushing aside all and sundry last year before surprising everyone when he reached the biggest tournament in the clay court calendar.
Nevertheless, Wawrinka has started that Djokovic is the "big favourite" in a recent interview.
"I see Novak, for sure, the favorite, as last year," Wawrinka said in Rome. "I think he's going to be tough to beat. He's going to be the big favorite. Then I would put Murray and Rafa.
"Rafa is starting to get back some confidence. He's playing better. Murray is playing extremely well since few years now especially on clay. Last year he won Madrid. Now he's in the final again."